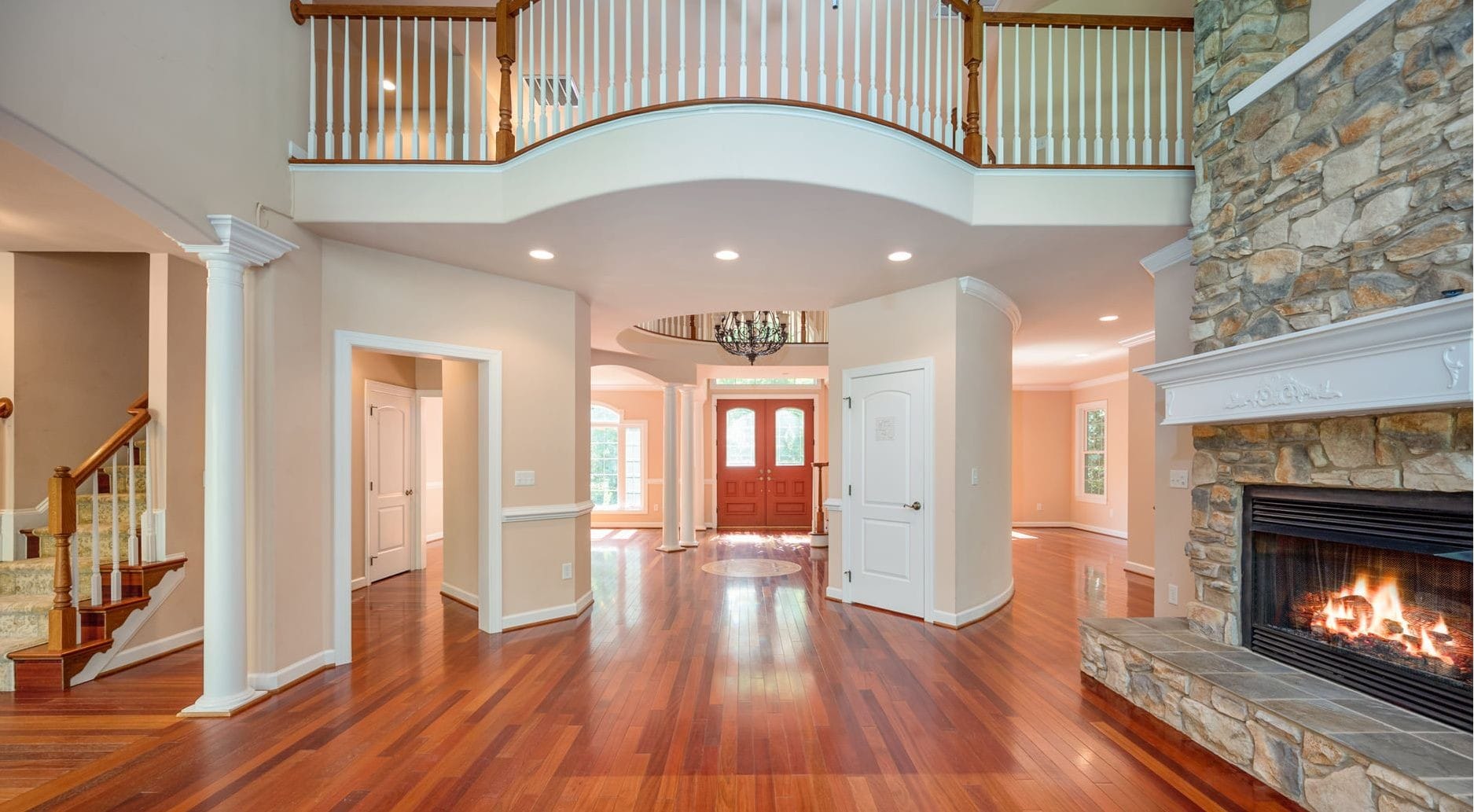 Real estate transactions can be complex, and as a buyer, you deserve the help and representation from a team of agents who will have your best interests in mind. At Burrell Realty, our goal is to make the process of buying a new property as straightforward and hassle-free as possible. We're at your service, no matter the scope of your transaction. Whether you're looking to purchase your first home, a vacation home, or a rental home, Burrell Realty has you covered. The agent you choose can make or break whether you end up in the home you love. Any agent can open a door, but not every agent has the knowledge and understanding of the ever changing market. We are seasoned in handling multiple offer situations and negotiations to help you get the home you love for the best price. Buying a home is one of the largest investments you'll ever make and our team has the invaluable skills and techniques to help you make that investment with confidence.
At Burrell Realty, we believe in making ourselves available to clients whenever we're needed. Our dedicated agents routinely take meetings and answer calls not only during the day, but outside of conventional working hours. We understand that accommodating clients and potential buyers is a big part of being good at what we do, and we're willing to work hard to earn your business.
Let us put our knowledge of the Fredericksburg, VA real estate market to work for you. To enlist our help in finding your dream home, call our office today.
Alan accomplished in weeks what another relator couldn't accomplish in MONTHS. When we connected with Alan, we were still very nervous from a previous deal fall through, which was no fault of ours or our home. Alan came in, took our beautiful home and made it shine in the MLS! This resulted in more showings in the following two weeks than in the previous 4.5 months it had been listed under someone else. We were under contract at full asking price in a matter of weeks. And he did all of this for us while we settled into our new home in South Carolina!!! We were very comforted knowing he was always only a phone call away and always very responsive to any and all questions/concerns. Our only regret during this whole process is that we didn't find Alan sooner. I highly recommend the team at Burrell Realty! Thank you Alan & team, you are GREATLY appreciated!!!

- heather dancer. 4/20/2017

If you are reading this because you are looking for a realtor who can absolutely think out-of-the-box, listen and care about helping you sell your home...Alan Burrell is the kindest, most easy-spoken man. Our home was previously listed with another realtor for over 90 days with only one pretty terrible offer. Alan took the time to help us fix a few things (including recommending a super-reasonable carpet guy and a window repair company), he re-wrote our listing and he sold our house in 9 DAYS for our exact asking price. We were so fortunate to have crossed paths with him. Our thanks and best, Alan!

- Ned & Megan Biehl. 2/6/2017

Alan sold my first house and loved it. Experience was excellent. Showed us 5 and we picked one and are still living there today.

- PWC Scholastic Chess. 1/20/2017

After releasing another realtor who, in our opinion, didn't seem to be getting results after over 30 showings, we called on Alan for help. He came in and gave us the tough love we needed to get our price to the right point and got the house sold, when we thought we were going to have to stop trying for the winter and re-list in the spring. In fact, we were out of the house in just a few months well before winter. THANKS ALAN!

- Rocco Albano. 1/19/2017

Burrell Realty went over and beyond to help me with my home purchase I cannot say enough wonderful things about my experience with Alan Burrell and Tanji Cropp as my agents they're incredibly knowledgeable patient and answered all of my questions and most of all we're very flexible if a house hit the market with my criteria they immediately notified me and set up a showing.They were very professional and set me up with exceptional mortgage professionals and inspections and also a great settlement company there was no worries they walked me through every step once I put a contract on a house Alan and Tanji work their magic in writing the contract and negotiating the price to make sure I got my home.It was exceptional service I got from Burrell Realty I can't recommend them enough they were friendly truthful patient and positive through my whole experience I made two life long friends who still keep in touch with me and make sure I know what the market's doing and keep me informed if I ever want sell or buy another home I will use no other real estate agency."

- Sandra Clark. 1/18/2017

Alan Burrell sold our house within months & helped us with the purchase of our new home! He worked extremely hard, to get us into our new house as soon as possible, after the closing of our recently sold home. We highly recommend Alan & his team!!!

Alan Burrell is very knowledgeable about both the products and the market. His ability to accurately predict accurate sales prices for both selling and buying properties is exceptional and spot-on. I found him to apply a very no-nonsense, unemotional approach to the real estate market utilizing a logical and scientific-based analysis to his sales. He has resided in this area for most of his adult life and often knew more than other agents, bankers, and closing agents--he unquestionably was representing my interests in all cases. Additionally, his ability to stage a property for sale was exceptional. I have used his services to buy 2 properties and sell 2 as well in the last 5 years. Simply put, he was the best seen to date!"

- Scheid Hodges. 1/17/2017

Energetic, Savvy, and Considerate: Alan Burrell was fabulous. From the outset, he offered not only good advice, but also arranged or recommended service providers to help our house stand out above others. His expertise in developing superior online presence was especially helpful. When we got our first offer, he coached us through negotiations with a good balance of business smarts and human courtesy. He helped expedite closing, never failing to promptly answer calls and messages. He offered pragmatic solutions to many obstacles. When the sale was done, we felt like we had made friends with the buyers and the buyers' agent, leaving our house in good hands.

- Timothy Gorder. 7/7/2016